helloladies posting in

ladybusiness
Ira
Friends! One of my favourite things made of words
ever
is up for the Best Series Hugo this year! That is correct,
The Vorkosigan Saga by Lois McMaster Bujold is a Hugo Finalist
. And I am here with the lovely frequent Lady Business guest poster

forestofglory
(Anna), a fellow Vorkosigan fan, to present you with two ways to skim the highlights of this series in 5 books each.
Anna
Five books is kind of an arbitrary cutoff, but it's a lot fewer than 17!
Ira
Isn't that right!
Now, you may have seen that your Hugo packet includes
Borders of Infinity
as the sole representative of the Vorkosigan Saga. This is a collection of novellas/short stories with some interstitial material that constitutes its own (very) short story. If Baen, the publisher, had to pick ONE book, this is not a bad choice, as it gives several interesting adventures and tones from this series. However, Anna and I think it doesn't really cover the breadth of the series, and we're here to fix that.
This post is intended for two audiences: (1) People who have never encountered a Vorkosigan book in their life, or maybe have read one or two but don't really know the full series, so we can suggest a subset of the series that is readable by the Hugo voting deadline; and (2) Fans of the series so they can come argue with us about our picks. BOTH ARE SO WELCOME.
( Read more... )


helloladies posting in

ladybusiness
Sidetracks is a collaborative project featuring various essays, videos, reviews, or other Internet content that we want to share with each other. All past and current links for the Sidetracks project can be found in our Sidetracks tag.
( Read more... )


owlmoose posting in

ladybusiness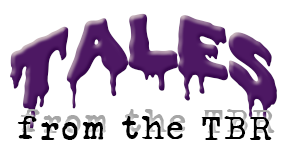 The book:
Books 2-6 of the
InCryptid Series
by Seanan McGuire, starting with
Midnight Blue-Light Special
The summary:
The Covenant of St. George was founded to uphold one simple ideal: anything that was not present on the Ark—anything they deemed "unnatural"—needed to be destroyed. Monsters. Creatures of myth and legend. All of them would be wiped from the Earth in the name of Man's dominion. Unfortunately for them, not all the monsters agreed with this plan...and neither did all the human beings.
After their rather abrupt departure from the Covenant, Alexander and Enid Healy found themselves alone in the world, but with a simple mission of their own: to protect the cryptids of the world from those who would harm them without just cause. It was a cause that would eventually claim both their lives, leaving their children, and their children's children, to take up the fight. Now in the modern day, their descendants struggle to stay beneath the Covenant's radar, while defending the cryptids from humanity—and humanity from the cryptids.
How I found it:
Like many of us, my gateway Seanan McGuire book was
Rosemary and Rue
, the first October Daye story. From there, I began seeking out her other work, and as another urban fantasy series, InCryptid seemed like the natural next step. I read the first book,
Discount Armageddon
, in 2013 or so, and I enjoyed it, but didn't fall in love with the universe or the characters nearly as much as I had Toby and her world. So when I had to set aside the second book,
Midnight Blue-Light Special
, only a few chapters in, I didn't feel any strong urgency to return. But I kept buying the new volumes, on the assumption I would get back to them someday. And someday is now.
( Read more... )

May. 15th, 2017
09:29 pm


renay posting in

ladybusiness
BREAKING NEWS: Tons of people love
All Systems Red
by Martha Wells, a new novella from Tor. Probably not a spoiler due to my fondness for robot pals: I'm among their number. It's got an uninhabited planet and a strong space thriller vibe. It also boasts a security bot who we can identify with deeply, because all it wants to do is download and watch television shows. The main conceit is that the bot—SecUnit like the humans refer to it, or Murderbot, as it calls itself—has a hacked governor module, granting it its own will and agency.
All Systems Red
is about what it chooses to do with that agency.
( Read more... )


renay posting in

ladybusiness
This year there was a shadow jury for the Clarke Award, which was fascinating.
they released their own list of finalists
right before the Clarke Award dropped the
official finalist list
.
Clarke Award Finalists
A Closed and Common Orbit by Becky Chambers
Ninefox Gambit by Yoon Ha Lee
After Atlas by Emma Newman
Occupy Me by Tricia Sullivan
Central Station by Lavie Tidhar
The Underground Railroad by Colson Whitehead
The Sharke Six
The Power by Naomi Alderman
A Field Guide to Reality by Joanna Kavenna
Infinite Ground by Martin MacInnes
Central Station by Lavie Tidhar
The Underground Railroad by Colson Whitehead
The Arrival of Missives by Aliya Whiteley
The shadow jury's finalist list name is
super cute
.
( Read more... )